AS SEEN ON ABC'S SHARK TANK
funded by MARK CUBAN + ROBERT HERJAVEC
People typically look for Rugs instead Mats for 2 Reasons: Style and Size.

Our Playmat has both covered. (Pun Intended)

It's not only Stylish, but it's HUGE! It covers an area of 4 ft by 6 ft. It also does something that fabric Rugs can't do....IT WIPES CLEAN!!

It's waterproof and hypoallergenic,

-NO DROOL
-NO POOP
-NO PEE
-NO FOOD
-NO GERMS

This is literally one of the highest quality Playmats you will find on the market.

$165
Gray Neutral
Reversible

14 Day Money Back Guarantee
We stand behind our product 100%
The Lollaland Play Mat is the perfect floor mat for the entire family. It provides a spacious (4 ft x 6 ft), protective, and comfortable surface for both parent and child to play on. It is great for tummy time, rolling over, sitting up, crawling, first-steps and even as a large exercise mat. The play mat also features a reversible design that is chic and fun, making it a beautiful statement-piece in any nursery or playroom!
This is an important purchase and we want you to buy with confidence. We are a real brand with life long customers that we value.
Also Buy with Confidence on Amazon
5 star Review From
Momommies.com

"When it came to choosing a playmat for Tess, I didn't hesitate for one second.

I had used the Lollaland playmat at my most recent job at Explore + Discover
as flooring and for my classes I currently teach.

I've tried EVERY mat and flooring that exists. Some are pretty, some are easier to
put away, etc etc. But none have the grip, texture, stability and smoothness
as the Lollaland mat."


-Jennie MO
Momommies.com

LARGE PLAYING SURFACE:
4 X 6 FT
(1300 X 1900 mm)
EXTRA THICK (.6 inches)

$165
Gray Neutral
Reversible

14 Day Money Back Guarantee
A PEACE OF MIND....
Playful on One Side, Chic and Stylish on the other

THICK, SOFT ONE PIECE DESIGN
Use for Tummy Time, First Steps, Diaper Changes and more.

THICKER THAN MOST MATS!!
.6 inches (15mm) Thick

We make it easy:
1. Place your Order
2. We take care of shipping
3. Unpack and Unroll!
NON- TOXIC, HYPOALLERGENIC
The Lollaland Play Mat is manufactured with high-quality, non-toxic materials that are environmentally-safe.

NO EVA FOAM
NO LEAD
NO PHTHALATES
NO FORMALDEHYDE

No plastic smells. Our mats exceed safety requirements in Europe and the US and used everyday with our own families.



EASY TO CLEAN
Our Play Mat's waterproof surface can withstand all of baby's messes.

✔️Spit up
✔️Drool,
✔️Food
✔️Poo

Try cleaning drool from the crevice of a puzzle mat!! Not easy.

Just wipe our mat with some soap and water and baby is ready to play again.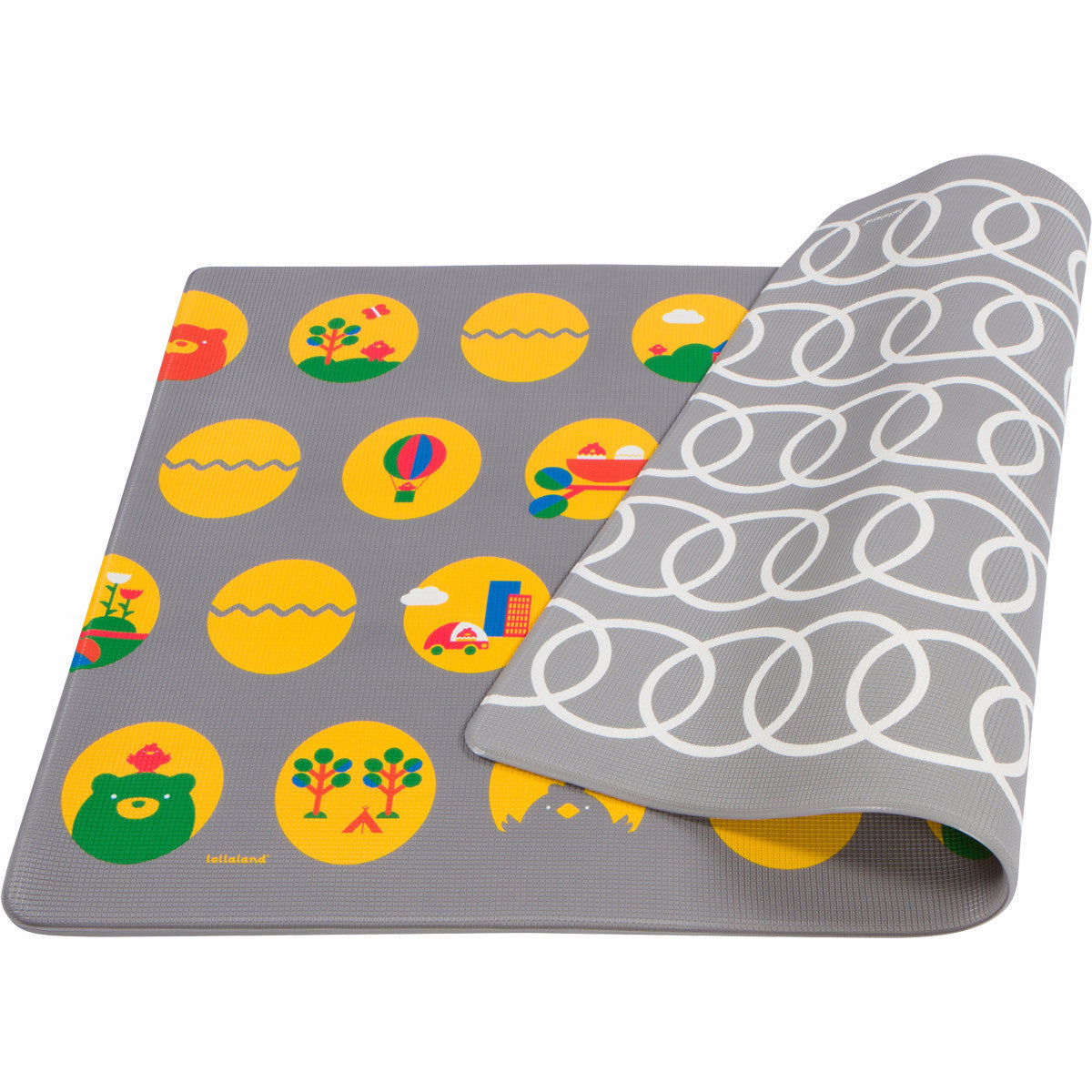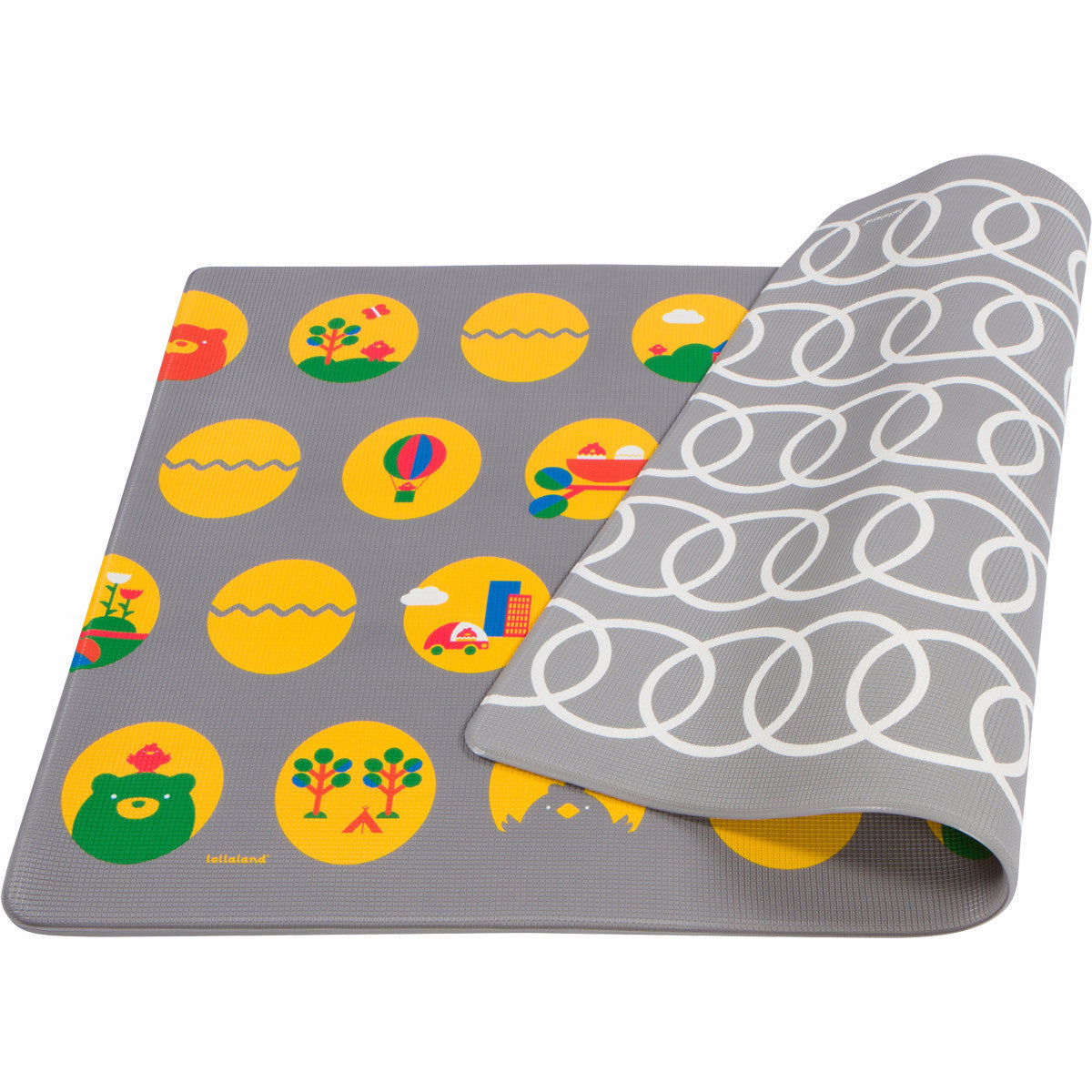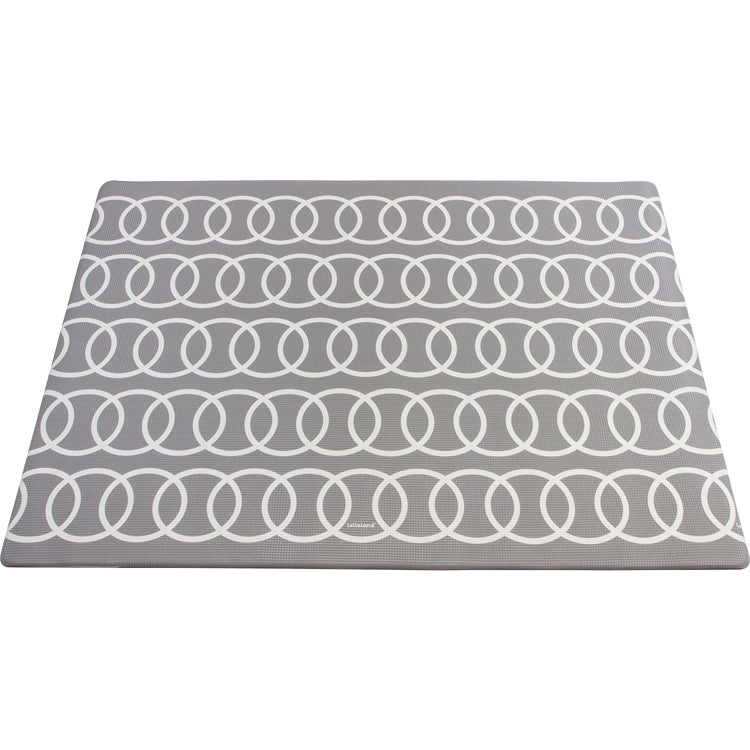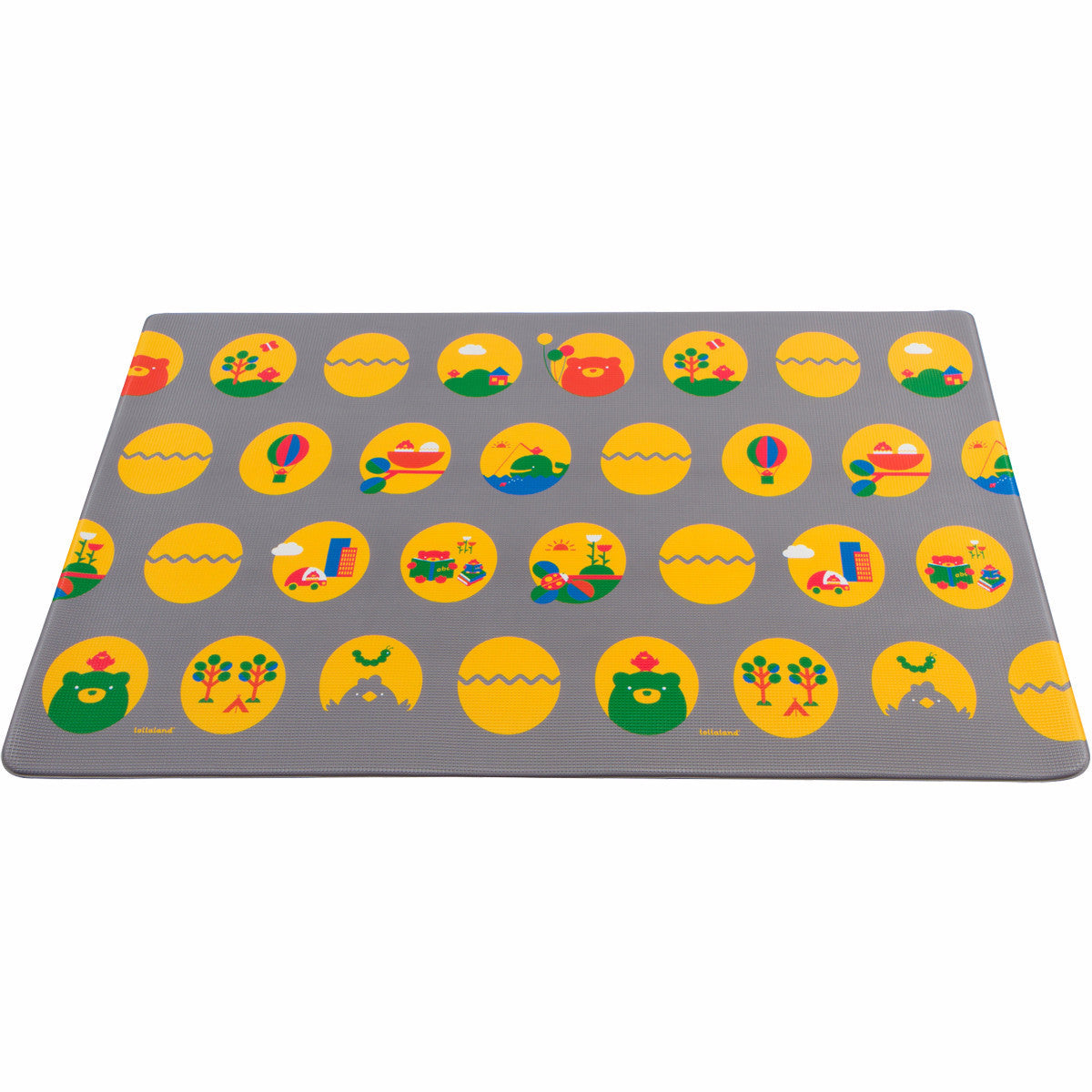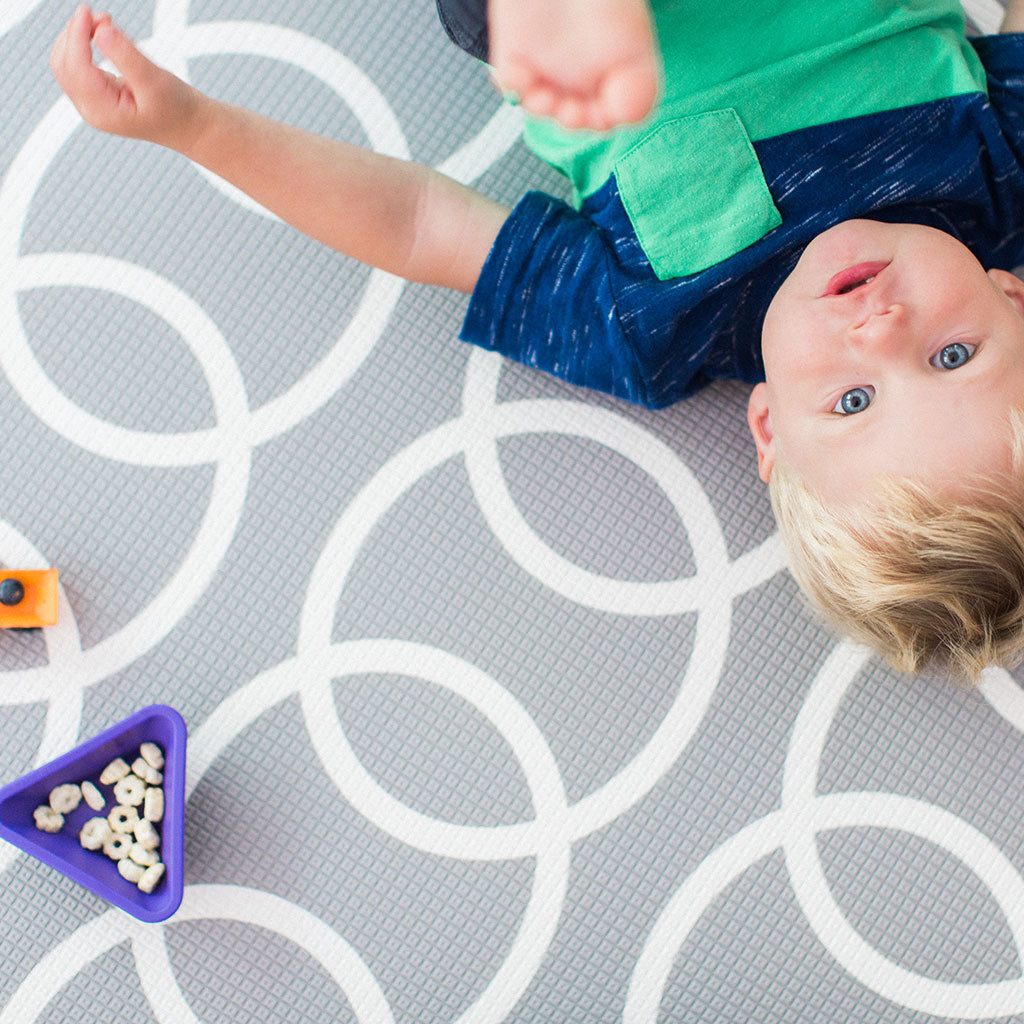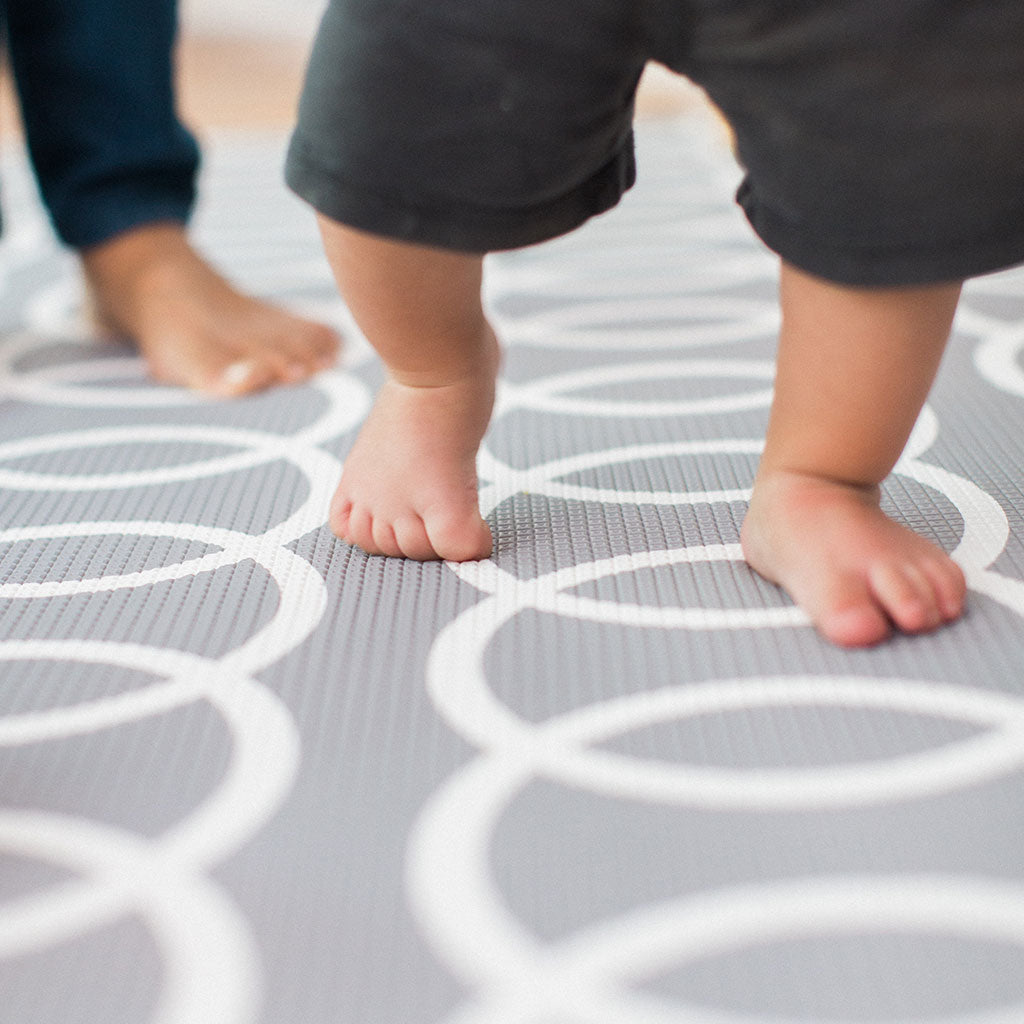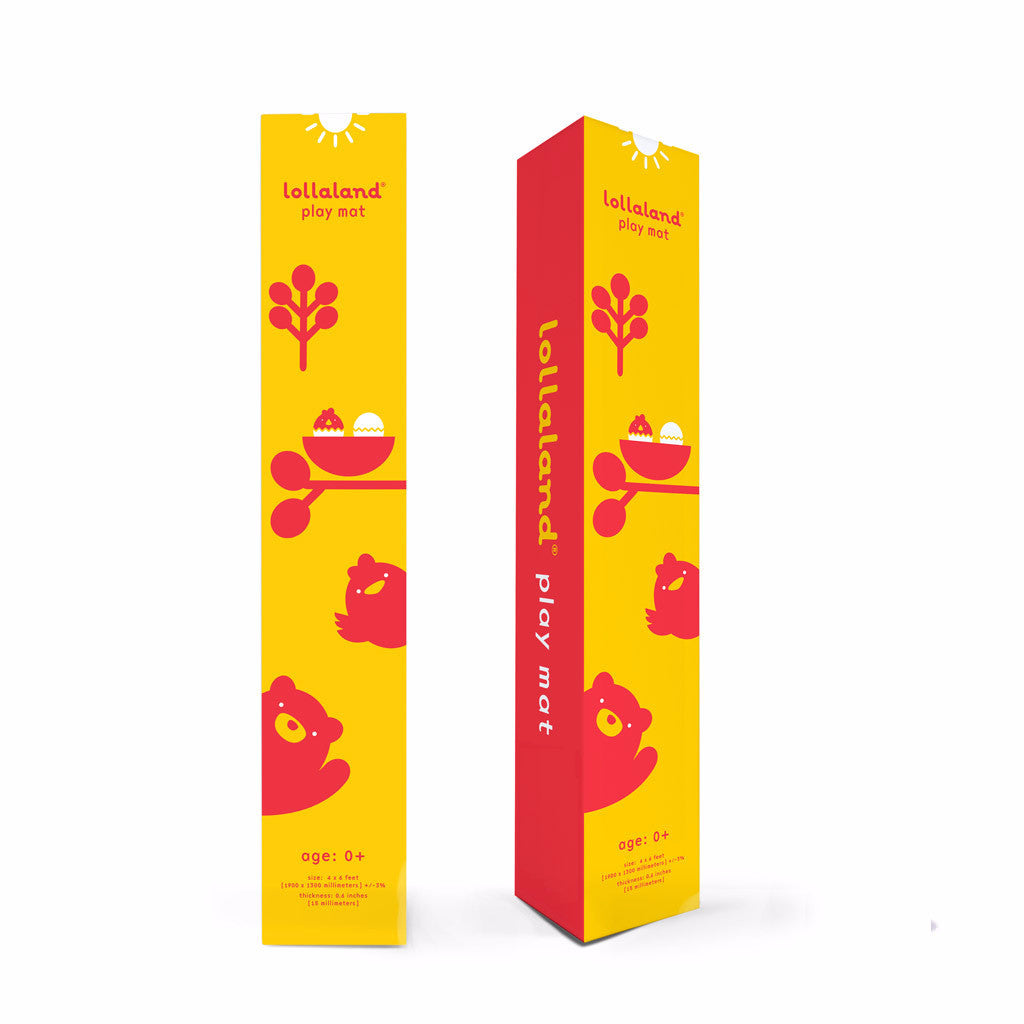 DON'T JUST TAKE OUR WORD FOR IT....
Perfect play mat, worth the $$.
By Bria Clarke
"I use this in my son's enclosed play area. It's been wonderful. Very easy to clean, great to prevent injury when he was learning to crawl and now learning to walk. The mat is thick and grippy, so it's easy on his knees crawling around on it. I'm glad I went with the grey color (opposite side is more colorful...nice to have two design options). Will be great to use as a tumbling mat in the playroom when he's older."
Best play mat ever
By Amazon Customer
"We LOVE this mat!!! My baby has GI issues and spits up often and this is SO much easier to clean than those silly puzzle pieces!! Also, it is just the right amount of cushy... Hard enough for him to scoot on but soft enough to spend time on (I even exercise on it when we hang out on it).... Pure genius :)"
Quality mat!! You get what you pay for.
By maxwelldior
"My 8 month old and 2 year old play on it everyday. You really get what you pay for. I love the fact that it is double sided with the yellow side being modern and doesn't scream baby so much. The mat is very easy to clean and it is very cushioned."
Great mat!
By Jessica Ku
"Love the mat!!! The colors are bright and it makes the room cheerful. Easy to clean and plenty cushy for my baby to play."
⭐⭐⭐⭐⭐

"I went over to my girlfriend's house to meet her newborn and accidentally stepped on this mat. It was cushy and absolutely perfect for a baby to do tummy time on...learn to crawl on...and comfortably fall on when learning how to walk. Before I was pregnant- I knew I would have to add this mat to my registry. Crazy- but that's how much it made an impression on me.

My three month old LOVES this mat. He plays on his back, does his tummy time, and slobbers all over it. It's incredibly easy to clean AND it brightens up our nursery.

I would definitely recommend this mat to any parent. It's thick and durable. The extra perk is that you can lie down with your baby during tummy time and ease those body aches. Beware: You will fall asleep on this mat! It's that comfortable!" -TDK


IT ALL STARTED FROM A CUP DEAL ON SHARK TANK AND EXPANDED INTO A LINE OF HIGH QUALITY INFANT PRODUCTS
How did you come up with the idea for this product?

When our first daughter was a newborn, we lived in a home with a mix of tiles and hardwood floors. I couldn't imagine putting my precious newborn on a cold, hard floor, so I began looking into floor mats/play mats. I ended up purchasing an interlocking foam mat that I thought would be perfect, because it was modern in design, colorful, and modular. After only a few days in our home, this mat began to drive me crazy. It was so lightweight that I needed a rug pad to prevent it from moving around under our feet. Spit-up, dust, and food crumbs began to get lodged into all the crevices, and my daughter quickly figured out how to pull the mat apart and even chew through it. It was then that we began to design and develop a solution for these problems.
What makes your product special?
Experts say floor time for babies is crucial in preventing a flat head, developing neck and core strength, encouraging rolling over, and aiding in visual and sensory development. The Lollaland Play Mat is the ideal surface for little ones to engage in floor time. Its durability and superb cushioning is perfect for use during the newborn stage and well into early childhood.

The Lollaland Play Mat's ultra cushioning is perfect for use in homes with tile flooring or hardwood floors, and the hypoallergenic, easy-to-clean surface is great for use in homes with carpeting, as well. Also, the Lollaland Play Mat has a unique, reversible design that features a colorful, "fun" side, complete with graphic scenes that young children love to see: balloons, animals, nature, cars, fish, etc. However, if you're entertaining guests or wanting a quick change in scenery, the mat can easily be flipped over to reveal a more sophisticated, modern side.
What has been the best part of your startup experience?

Contrary to the popular belief that having a small business allows for flex hours and a good work-life balance, launching and growing Lollaland has been a huge challenge. However, providing real, tangible solutions for families with young children, landing incredible investors (Mark Cuban and Robert Herjavec) through ABC's hit show, Shark Tank, growing the product line, seeing happy customers all over Facebook, Instagram, Twitter, and SnapChat, and receiving heartfelt thank-you emails from customers has been the best part of our startup experience. Also, it's been an honor to have our company and products featured in publications such as Forbes, Earnshaw's, Kiplingers, BabyCenter, Cribsie Awards, Parent + Child, The Bump, People Magazine, US Weekly, and many more. We feel incredibly lucky that we started out as middle school sweethearts, got married and started a family, and now make a strong husband-wife team of entrepreneurs.